新たな価値を提供できる魅力ある企業に
ICTの利活用を通じて、社会変革へ貢献する企業へ
社長メッセージ 2020.05.27
第33回定時株主総会に向けて、ステークホルダーの皆様へメッセージをご紹介しています。
コロナ後の新しい時代においても、ICTの利活用はより強く求められていく。
ネットワーク技術をコアコンピタンスとする当社だからこそ、あらゆるモノが繋がる世界において、独自の高付加価値が創出可能です。
代表取締役社長 荒井 透
CEO Message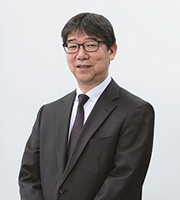 Toru Arai
President & COO
Net One Systems Co., Ltd.
Hello. I am Toru Arai, president and COO of Net One Systems Co., Ltd.
I would like to share a message with all of our stakeholders, including our shareholders and investors, our customers, and our partners.
The information and communications technology (ICT) market has entered a period of great change. I am here today to tell you about the future decisions Net One Systems will make in order to respond to our stakeholders' expectations during this period of change.
Many of our customers have made digitalization a central part of their business strategies and are strengthening investment aimed at utilizing ICT. Due to the spread of the novel coronavirus pandemic, we are also seeing a rising awareness of fundamental work-style changes that need to be made.
The management philosophy of Net One Systems is to contribute to innovation in society by utilizing ICT.
Our customers require this utilization of ICT to achieve business growth and work-style innovation. Accordingly, Net One Systems has found itself able to make societal contributions in an increasingly wider range of fields.
For example, Net One Systems helps its customers establish teleworking environments by providing systems that allow users to safely and securely conduct video teleconferences and access important company documents and materials from their homes using the Internet. We also provide network infrastructures that allow these systems to operate stably and apply security countermeasures that prevent data leaks, even when conducting business operations externally. Furthermore, we share our knowledge regarding work-style innovation, which is based on ten years of experience conducting relevant initiatives.
While maintaining an awareness of customer demand, Net One Systems also strives to improve its productivity and raise the quality of its services. These efforts enable us to provide integrated services throughout all stages, including proposal, installation, and stable operation.
Net One Systems is currently implementing a three-year medium-term business plan that spans from the fiscal year ended March 31, 2020 to the fiscal year ending March 31, 2022 and succeeded in producing favorable results during the former, the first year of the plan. We are conducting business while focusing on creating high added value for our customers.
Once the recent novel coronavirus pandemic subsides, I presume that we will enter a new era of work-style innovation. I also believe that demand for the utilization of ICT will become stronger and that Net One Systems will be uniquely able to create original high added value in a widely connected world due to its core competence in network technology. Moving forward, we will strive to provide even further contribution to society at large.
Recently, Net One Systems was regrettably involved in an incident involving fraudulent transactions that involved no actual material deliveries. I would like to take this opportunity to offer my sincere apologies for any burdens or concerns this incident may have caused.
Net One Systems takes the results of the special investigative committee's investigation very seriously and will implement recurrence prevention measures on a companywide scale as it strives to restore the trust of its stakeholders.
I humbly request your continued support as we move forward.
リスク管理・コンプライアンス強化への取り組み
CRO及びCCOメッセージ 2020.05.27
ネットワングループのコーボレートガバナンスの強化に関してのメッセージをご紹介しています。
法令遵守、ルール遵守というものが必要条件だということは当たり前です。
必要条件を満たすだけでなく、社会的責任、慣習を含めた十分条件に到達できるように活動をリードしていきます。
取締役 管理本部長 CRO&CCO 竹下 隆史
CRO&CCO Message
Risk Management and Compliance Enhancement Initiatives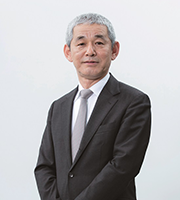 Takafumi Takeshita
Senior Vice President
Corporate Planning & Management Division
Net One Systems Co., Ltd.
Hello. I am Takafumi Takeshita, Chief Risk Officer (CRO) and Chief Compliance Officer (CCO) of Net One Systems since April 1, 2020.
I joined Net One Systems in 1988 and have since directed our technical and service teams. I also led our Business Unit's sales teams until the fiscal year ended March 31, 2020.
As a result of the experience I gained from serving in these positions, I have an understanding of a variety of business operations and associated processes, an awareness of the unique natures and philosophies of our front-line employees, and a relationship of trust with these employees.
The CRO and CCO is responsible for risk management and compliance activities, and must ensure that these activities are closely linked to business management and appropriately prioritized as we strive to meet our targets.
Accordingly, it is extremely important that anyone serving in these positions be well-versed in practical business.
Moving forward, I intend to continue performing risk management and compliance activities while applying the comprehensive knowledge of practical business that I gained through my previous experiences.
I believe it is of fundamental importance that we identify the risks that surround our company, prioritize them in a logical way, examine them thoroughly, and respond to them effectively.
Of course, compliance activities must cover individual risks on a case by case basis, but these activities must also be measured by how comprehensively they cover risks that effect the entire company and how effectively they categorize and respond to these risks.
Consistency is extremely vital, so I intend to concentrate on these activities moving forward.
It goes without saying that risk management and compliance activities must abide by laws and ordinances and observe any relevant rules. However, this alone is not enough.
I believe that these activities should be grounded in efforts to improve our commitments to societal responsibilities and compliant practices. As we move forward, I intend to effectively lead our risk management and compliance activities, ensuring that they sufficiently exceed minimum requirements and achieve new heights.
Next, I will discuss recurrence prevention initiatives.
I believe that the most important question associated with these initiatives is "How can we respond to issues comprehensively?"
As project leader, I believe my primary responsibilities are to coordinate with the Risk Management Office to consider how we can instill an awareness of risk management and compliance in the minds of individual employees.
As a first step, I will consider how we should specifically formulate rules that have been agreed upon. Then, I intend to continue applying new rules in three phases: implementing them, examining them, and evaluating their efficacy.
Compliance and risk management activities should not be limited to individual projects; on the contrary, I aim to implement these activities in a way that will involve all employees companywide, thereby raising awareness and sufficiently spreading understanding regarding associated requirements.
I sincerely apologize to everyone that was inconvenienced by recent matters.
Moving forward, I will do my best to fulfill all of your expectations as CRO and CCO.
Thank you for your time.